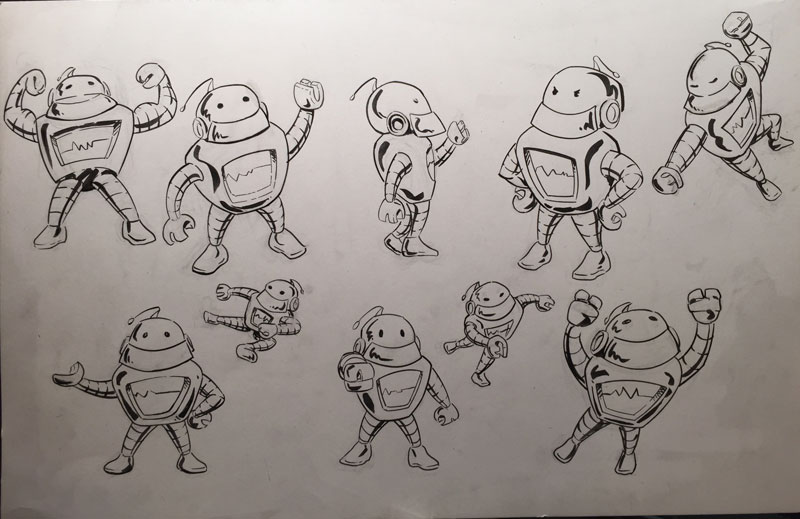 Finished Colored Pencil drawing of the Dinosaur Lay In I posted the other day.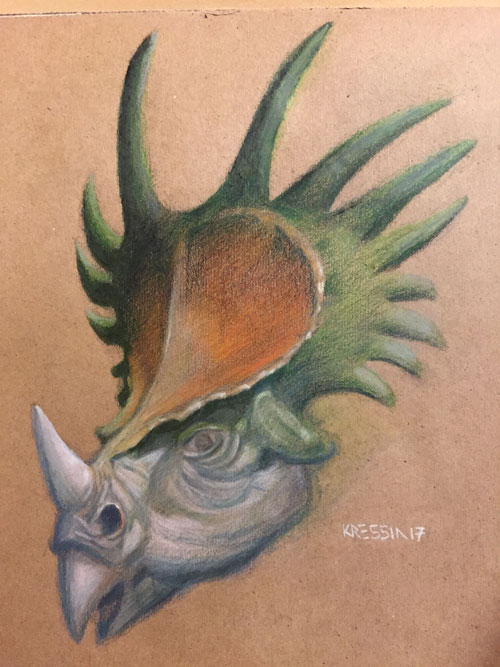 This is a pencil lay-in for a Dinosaur Illustration in my Toned Tan Sketch Book.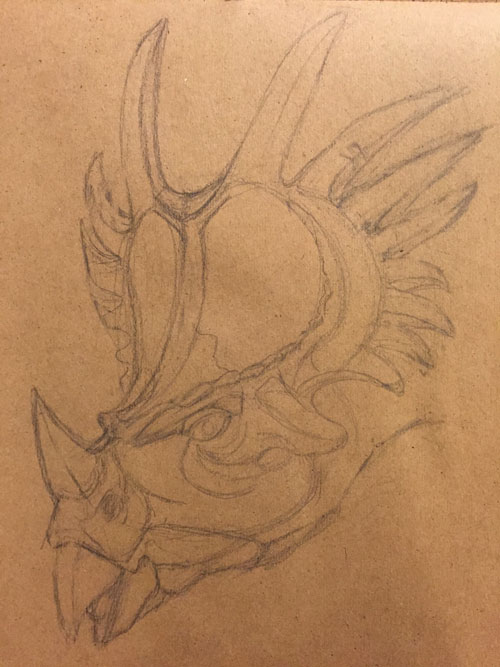 Todays Warm Up I did a couple of quick gestural Dinosaur Quick Sketches. 9X12 Sharpie and Copic Marker on Rough News Print.
A Master Study from the Famous Artist Cartoon Course Lesson 9, "Drapery."